Overview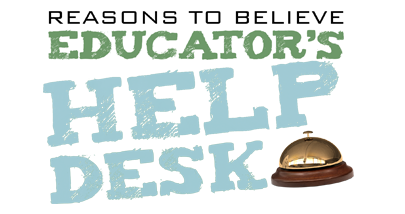 This is the place where teachers can explore curriculum options, watch coaching videos, access the archive for education-related articles, and more.
Also, be sure to check out our library of videos in the Through the Lens series, where RTB scholars lead students through a series of discussions on critical scientific topics. These 10-minute videos are compatible with any curriculum—secular or Christian. Each episode is enhanced by discussion questions and a short lesson plan.
You can also email your education-related questions to [email protected].